Bill, son of a Florida police detective, had a rebellious attitude which led to his premature discharge from the Air Force. His continued antisocial behavior led to a life of crime, drugs, and repeated imprisonment. With his body suffering from the ill effects of alcohol, drugs, and a rebellious lifestyle, he was dramatically changed by Jesus Christ in 1972.
After his dramatic transformation, Bill engaged in street ministry where he saw many lives radically changed. He began working with young people, and shared his story in high school and universities throughout the world.
His message of hope and the ability to make a fresh start through God's grace has affected many.
Darlene has been walking with the Lord since she was eight years old. She has been active in the leadership of a Bible Study for the past 15 years. She is also a favorite speaker at women's conferences and retreats, where she delights both young and old alike.
Bill and Darlene reside in Tampa, Florida. They have 5 children and 10 grandchildren, one great grandchild, and for 30 years have ministered internationally as well as in the United States.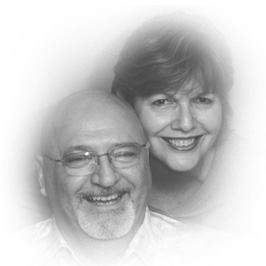 Contact Information
Bill Davis Ministries
Phone: (813) 961-2324
Cell: (813) 785-6079
Mailing Address: 13604 Wilkes Drive
Tampa, FL 33618
E-mail: info@billdavismin.com